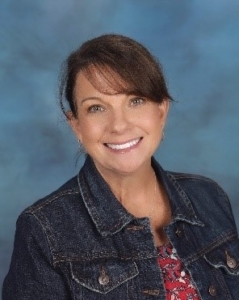 Dear Chicopee Woods Students and Families,
I am humbled and honored to serve as the new principal of Chicopee Woods Elementary School. I am excited for the opportunity serve alongside a talented and dedicated staff and work in partnership with such supportive parents and school community.
I have been dedicated to the field of education for more than eighteen years and have worked with students ranging in age from Kindergarten through 5th grade in a variety of roles. In addition to serving as a classroom teacher, I have also served as an elementary instructional coach and have just completed my ninth year as an assistant principal.
On a personal note, my husband and I have lived in the Gainesville area for over 20 years. We have one son who recently graduated from Kennesaw State University with degree in music. In my spare time, I enjoy reading, hiking, and spending time with my family.
I view education as a life-long process and expect I will continue to learn much about the uniqueness of Chicopee Woods this year and in the years to come. I am eager to unite my experience, my openness to learn, and my child-centered approach to support our students and their families. Since the relationships between families and the school are vital to the success of our students, I encourage you to become involved in every way possible.
I am committed to make every effort to help your child reach his/her full potential. Together we will move Chicopee Woods Elementary students through an engaging learning environment guided with love and support to a successful future.
Please feel free to contact me at the school by phone (770-536-2057) or email (rebecca.fisher@hallco.org).
Sincerely,
Mrs. Rebecca Fisher
Principal