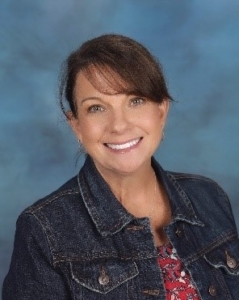 Dear Chicopee Woods Elementary School Families and Community,
Thank you for visiting our school website. On behalf of our faculty and staff, welcome to Chicopee Woods Elementary School where Every Person Matters and Every Minute Counts! It is an honor and privilege to serve as the CWES principal and I am filled with joy and anticipation for the 2023-2024 as we continue to support our students academically, socially, and emotionally.
I am excited to share that this year, students will have a weekly opportunity to visit our STEM lab (science, technology, engineering, math) as part of their specialty rotation. During your child's time in the STEM lab, they will engage in active learning, communication, creativity, critical thinking, and collaboration. This class is sure to be a favorite with our students!
Our dedicated staff at Chicopee Woods joins me in encouraging parents to participate in their children's education. Parents can be a part of our community by attending events like curriculum nights, Title I meetings, and parent-teacher conferences. We also have an active PTO that meets monthly (please contact the school office for exact times and dates). Please read our Parent/Student Handbook for more information about our school. The handbook can be found on our website under Resources à Parent Links à Parent/Student Handbook.
Chicopee Woods Elementary School is a community school. We are a place of learning, belonging, growth, and support for students, families, and community. Thank you for being a part of our community and school!
Please feel free to contact me at the school by phone (770-536-2057) or email (rebecca.fisher@hallco.org).
Sincerely,
Rebecca Fisher
Principal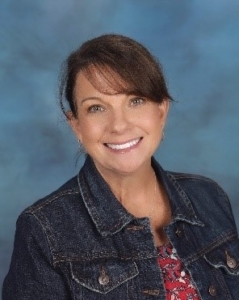 Estimadas familias y comunidad de la Chicopee Woods Elementary School,
Gracias por visitar el sitio web de nuestra escuela. En nombre de nuestra facultad y personal, ¡bienvenidos a la Chicopee Woods Elementary School, donde cada persona importa y cada minuto cuenta! Es un honor y un privilegio servir como director de CWES y estoy lleno de alegría y anticipación para el 2023-2024 mientras continuamos apoyando a nuestros estudiantes académica, social y emocionalmente.
Me emociona compartir que este año, los estudiantes tendrán la oportunidad semanal de visitar nuestro laboratorio STEM (ciencias, tecnología, ingeniería, matemáticas) como parte de su rotación de especialidades. Durante el tiempo de su hijo en el laboratorio STEM, participará en el aprendizaje activo, la comunicación, la creatividad, el pensamiento crítico y la colaboración. ¡Esta clase seguramente será una de las favoritas de nuestros estudiantes!
Nuestro personal dedicado en Chicopee Woods se une a mí para animar a los padres a participar en la educación de sus hijos. Los padres pueden ser parte de nuestra comunidad asistiendo a eventos como noches de currículo, reuniones de Título I y conferencias de padres y maestros. También tenemos un PTO activo que se reúne mensualmente (comuníquese con la oficina de la escuela para conocer las horas y fechas exactas). Lea nuestro Manual para padres y estudiantes para obtener más información sobre nuestra escuela. El manual se puede encontrar en nuestro sitio web en Recursos à Enlaces para padres à Manual para padres/estudiantes.
Chicopee Woods Elementary School es una escuela comunitaria. Somos un lugar de aprendizaje, pertenencia, crecimiento y apoyo para los estudiantes, las familias y la comunidad. ¡Gracias por ser parte de nuestra comunidad y escuela!
No dude en comunicarse conmigo en la escuela por teléfono (770-536-2057) o correo electrónico (rebecca.fisher@hallco.org).
Atentamente,
Rebecca Fisher
Principal